We get your children to school - safely, securely and on time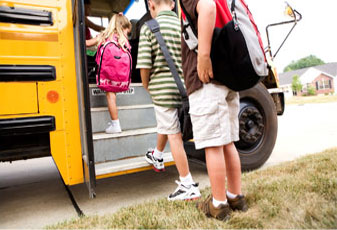 Northway Bus Lines is a locally-managed company that provides safe and reliable transportation to students in Greater Sudbury and surrounding area.
Every school day, we transport thousands of area students on more than 110 routes.
Northway Bus Lines is a wholly-owned subsidiary of Landmark Student Transportation, a Canadian company that helps school boards and parents get their children to school safely and cost-effectively.
For any changes regarding student's address, sitter, school or contact information, please contact the Sudbury Student Services Consortium.
Telephone: 705-521-1234
Toll free: 1-877-255-1196
email: trans@businfo.ca